AMMO CASE SPECIALS - WHILE SUPPLIES LAST!
June 08/2023
When it comes time to go to the range or get out into the woods to go hunting, there are few things more annoying than running out of ammo. We all know that there has been a bit of an ammo shortage for the last few years, but for the first time in a while, we've got enough stock to offer you all some bulk purchasing deals on select ammo!
CURRENT SPECIALS
Winchester USA READY 140GR 6.5 Creedmoor (200 Rounds) available for $299.99 ($1.49/round - reg. $1.94/round)
Blazer Brass 115GR or 124GR 9mm (1000 Rounds) available for $459.99 ($0.45/round - reg. $0.55/round)
These are some great deals that are only available while supplies last. So hurry by and grab a case before they are all gone! *Please note: we are unable to ship ammo*
Don't forget: We have one of the best selections of ammo in the area!
There are some quantity limits on certain calibers to ensure that all customers get a chance, but recently we've been able to remove limits on select types. If you have any questions about available stock, please feel free to give us a call at 613-838-8828.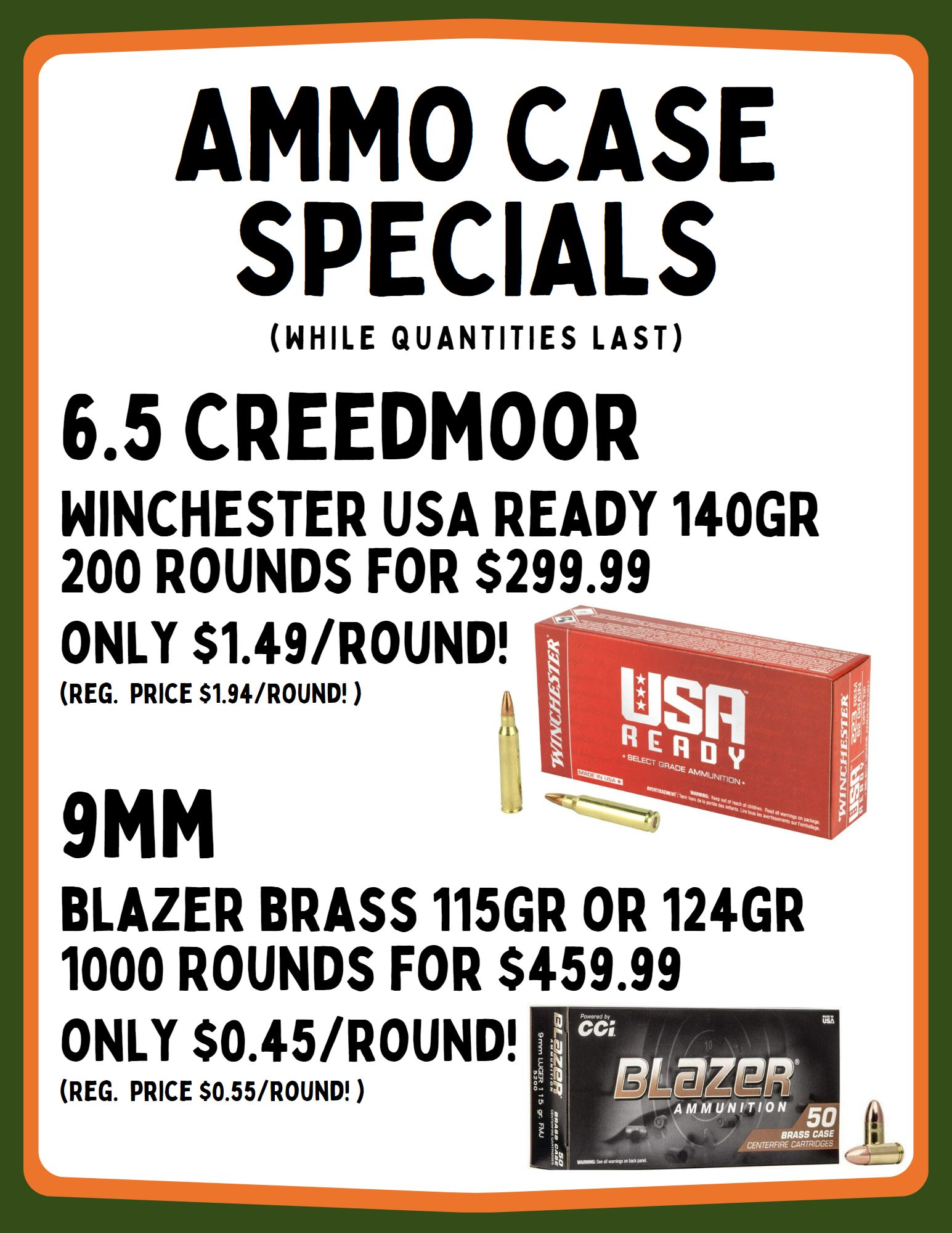 ---
---